STAFF PICKS
Insider's Guide to Our Downtown Chicago Hotel
With its dozens of neighborhoods and diverse populace, Chicago's allure stretches beyond The Loop. See the city through a local's eyes; let our employees fill you in on some of their favorite spots, and venture off the beaten path. You'll be glad you did.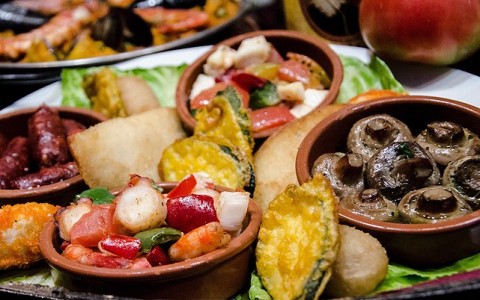 August 01, 2019
"Tapa" Your Night at Cafe Ba-Ba-Reeba
What do Chicago and Spain have in common? Surprisingly, it's good tapas. And if you're a fan, there's one place you should check out.
Since 1985, Cafe Ba-Ba-Reeba has cooked up authentic Spanish cuisine at its red brick home on North Halsted Avenue. The restaurant is a Lincoln Park standout, and it's easy to see why — its menu boasts dozens of options, each tastier than the last.
An impressive array of tapas features traditional favorites like patatas bravas and jamón ibérico. Their pintxos — Northern Spain's take on bite-sized dining — are equally savory; the dátiles con chorizo y queso are a highlight. Throw in four types of paella and six kinds of sangria, and those small plates can quickly pile up.
At 3.5 miles from the Wyndham Grand Chicago Riverfront, getting there's a bit trickier than other, closer restaurants. Fortune, however, favors the bold; your appetite will thank you.
View More