Effective 11:59pm 10/31/19 the Wyndham Grand Chicago Riverfront will be leaving the Wyndham Hotel & Resorts Brand and will transition to the Royal Sonesta Chicago Riverfront.
STAFF PICKS
Insider's Guide to Our Downtown Chicago Hotel
With its dozens of neighborhoods and diverse populace, Chicago's allure stretches beyond The Loop. See the city through a local's eyes; let our employees fill you in on some of their favorite spots, and venture off the beaten path. You'll be glad you did.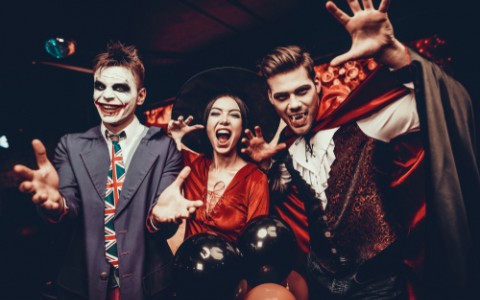 October 01, 2019
The Top Haunted Tours in Chicago
With Halloween just around the corner, you're probably in search of some creepy spots around Chicago!
While some of us are just looking for a scream, others like to seek out the authentic hauntings of Chicago, and we know just the places to visit.
Who doesn't love a chilling haunted tour? For those who like to be on their feet, Bizzare Bucktown is just the tour for you. While bustling with activity by day, there's a lot of spooky history to uncover. This year-round walking tour explores the mysteries and tales of the West Side.
Looking for a little less creepy and a lot more action? Head to Navy Pier for the Seadog Haunted Tours. Learn about Chicago's spooky past while cruising on the water—costumes not required, but always encouraged.
Last but not least, we highly suggest checking out The Chicago Ghost Tours. This free and guided walking tour is sure to give you the chills. Listen to true tales of Chicago's past and explore sites like the Congress Hotel, Death Alley, and the 1900s Red Light District.
We wish you a very happy and safe Halloween!
View More